Complete business mobile solutions
Mobile Solutions
Choose from a range of tariffs tailored to provide a bespoke package to equip your employees with the right devices to drive productivity or secure your mobile solutions with our MDM platforms.
All our solutions are flexible and are designed to enable you to engage more closely with citizens, whether you're at your desk or out in the community.
Mobile voice and data tariffs are intended to be simple, easy to understand and flexible enough to meet the needs of all your users.
As an established independent business mobile Communications provider, Fleet Mobile Communications provide the right network, tariffs, data bundles and solutions, enabling you to work smarter and more efficiently whilst ensuring that you are achieving the best possible value.
Our unrivalled knowledge of the industry, combined with our strategic network relationships, ensure that we can not only provide you with the most competitive tariffs but we also have the experience to ensure that every aspect of your mobiles from the devices to the security of your data and the contractual detail is right for your organisation.
Business mobile packages
Fleet Mobile gives all our customers a quality of customer service second to none, whatever the size or scale of your organisation our customer service team are on hand to support you. As an independent provider, with direct network partnerships, we are in ideally positioned to offer the very best voice and data packages.
We offer bespoke tariff packages combining a flexible and cost effective combination of minutes, texts and data tailored to you and your user's needs, device and data security and call recording can be added if required. Data can be allocated per user or you can choose to share from a larger pool of data.
Empowering the public sector with digital technology
Digital services hold the key to helping the public sector make crucial savings – whether through policies and devices to empower staff to work more flexibly, or a mobile app to make it easier for local authorities to engage with communities. From the frontline to the back office, we're here to help public sector teams to deliver more joined up, higher impact services, even when budgets are tight.
O2 Direct Business Partner
Fleet Mobile Communications Ltd are an O2 Direct Business Partner, this status gives our customers access to the latest products and the best bespoke O2 tariff solutions to ensure we meet all your business needs.
All O2 products will be billed together on a single bill and the Fleet Mobile Customer Service and Technical Teams will be on hand to support you to ensure you get the best experience from start to finish.
We supply a wide range of the latest devices including, smart phones from Apple and Samsung, tablets and Mi-Fi devices which can be supplied with an O2 tariff or you can select an O2 SIM-only tariff package, giving you the freedom to choose devices separately.
Apple Device Enrolment Programme + Apple Business Manager
The Apple Device Enrolment Programme (formally known as Apple DEP) from O2 provides a fast, streamlined way to deploy your chosen Mobile Device Management solution on all newly purchased and enterprise-owned Apple devices.
Automatic enrolment saves significant time and cost when compared with manually configuring each device in your organisation. It also means that all of your corporate-owned Apple devices can be completely protected and ready for business, straight out of the box.
O2 has worked closely with Apple to create the first DEP implementation that is fully integrated with next-day swap-outs, meaning replacements will automatically be loaded with the correct DEP profile. No other provider can offer this integrated service.
The programme streamlines and automates the onboarding process via a fast, easy and secure process. Through Device Enrolment, corporate-owned devices can be provisioned into your MDM solution automatically during setup and unlike standard manual deployments, it cannot be removed from the device.
Device Enrolment is the quickest automated way to bulk deploy bulk corporate managed Apple devices. As an over the air service, it removes all customer manual device handling; significantly reducing time, effort and resource.
When a device goes missing, your corporate data doesn't have to go with it. For iOS, iPadOS and macOS devices, IT can remotely lock and erase all sensitive data to protect your company's information. For supervised iOS and iPadOS devices, IT can enable Lost Mode to see the device's location. IT also has the tools to manage corporate apps, which can be instantly removed from a device without erasing personal data.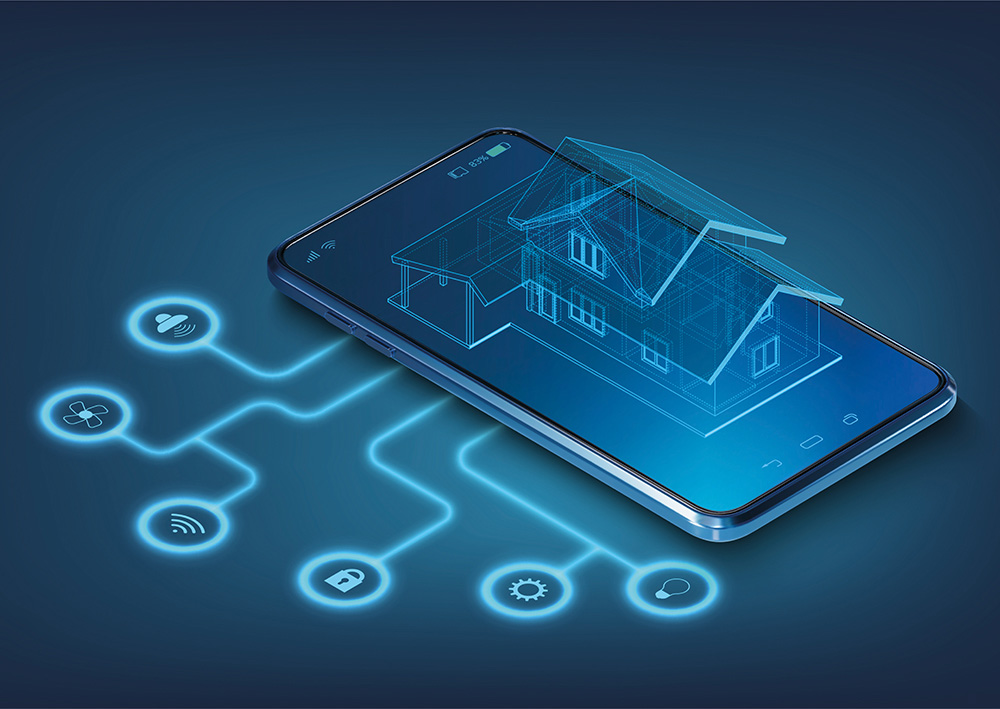 We are a customer service driven organisation.
Our people are our greatest asset, to truly understand and support our customers takes a high degree of industry knowledge with outstanding communicating skills and commitment.
Our team of technical and admin support staff help give you back time to focus on delivering your objectives.
We can handle all communication between the network, handset manufacturers and third party app or software providers.
To support our customers we have strategic technical partnerships in place with O2, Apple, Microsoft, Samsung and IBM.
Accredited to ISO 9001:2015 to ensure procedures and processes are documented, but it is people that care that make the difference.
Our customers talk to us, we then action their requests or resolve their issues with the various call centres of the networks or suppliers and report back to them once concluded.